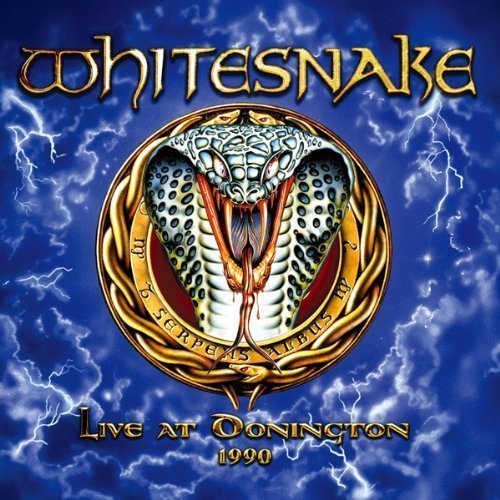 Live At Donington 1990
Three disc (two CDs + DVD) edition. Live archive release from David Coverdale and his 'Snake mates. On August 18th, 1990 Whitesnake headlined at the premier UK festival, the legendary Monsters Of Rock at Castle Donington, now known as Download. An incendiary musical chapter of the band that featured Steve Vai and Adrian Vandenberg on guitars, bassist Rudy Sarzo, drummer Tommy Aldridge and Coverdale; a high octane performance, firing on all cylinders…and Whitesnake in all its fiery musical splendor. Now, over 20 years later, you can experience being in the middle of the crowd for the complete sensory experience. This is a raw, emotional, head-banging show, that allows even the most discerning fan to relive the magic of that hot summer night over 20 years ago.
  7. Flying Dutchman Boogie
  10. Crying In The Rain (featuring Tommy Aldridge Drum Solo).
  3. The Audience Is Listening
  6. Ain't No Love In The Heart Of The City
  1. Slip Of The Tongue(DVD)
  5. Kitten's Got Claws(DVD)
  6. Adagio For Strato(DVD)
  7. Flying Dutchman Boogie(DVD)
  8. Is This Love; Cheap An' Nasty(DVD)
  9. Crying In The Rain (Featuring Tommy Aldridge Drum Solo)(DVD)
  10. Fool For Your Loving(DVD)
  11. For The Love Of God(DVD)
  12. The Audience Is Listening(DVD)
  15. Ain't No Love In The Heart Of The City(DVD)
  16. Still Of The Night (DVD)
Buy Now