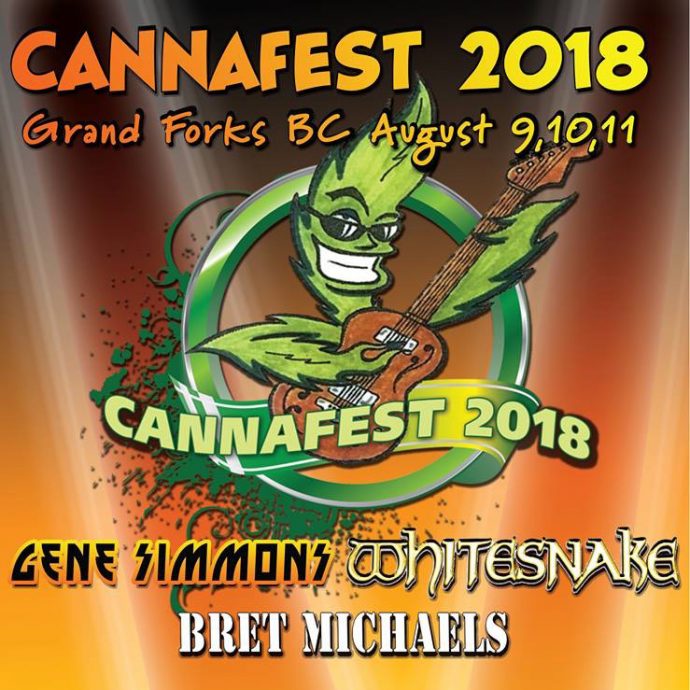 Are You Ready to Rock, Canada?!?
Whitesnake will be playing at CannaFest, Canada's Hottest Rock Festival.
Celebrating the 70's and 80's most iconic bands from Canada and America.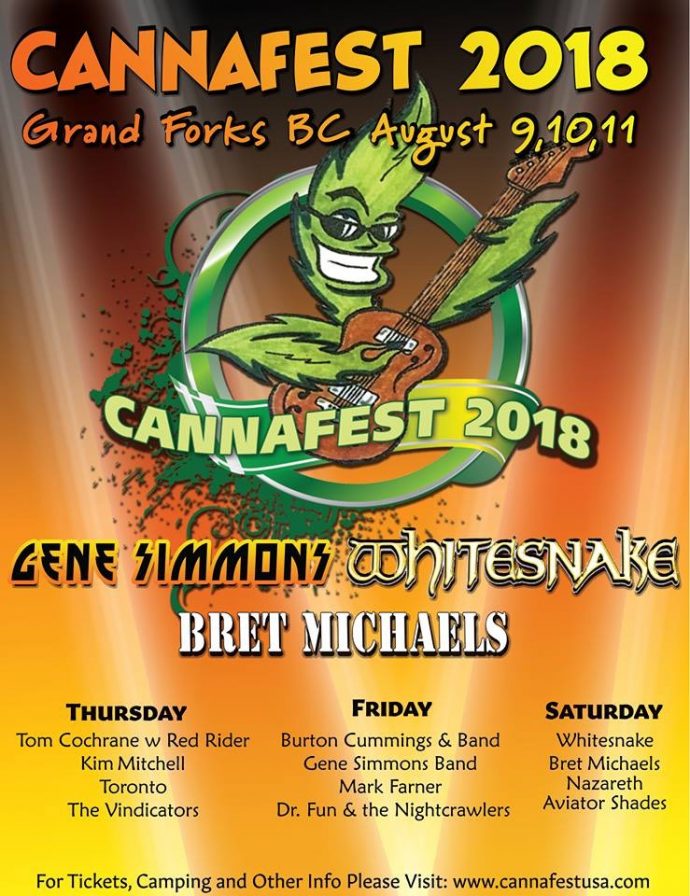 ---
Mega platinum WHITESNAKE, the legendary rock 'n' roll band founded and formed by DEEP PURPLE singer David Coverdale are proud to announce this new tour stop featuring their biggest hits & songs from one of the greatest back catalogues in rock 'n' roll history spanning 40 years.
The first single & video from the new record entitled "SHUT UP & KISS ME" will be released worldwide prior to the North American tour.
Founded in 1978 by former Deep Purple singer David Coverdale, the band have earned multi-platinum albums including 'TROUBLE', 'LOVEHUNTER', 'READY AND WILLING'and 'COME AN' GET IT' through to the explosive hard rock of the revamped 'SNAKE sound with the multi-platinum 'SLIDE IT IN' & having just celebrated its 30th anniversary in 2017, 1987's self-titled mega-million-selling smash-hit album, 'WHITESNAKE'.  From these albums came multiple top 10 hits worldwide, including 2 number 1 singles with "Here I Go Again" and "Is This Love" as well as the unforgettable hammer of "Still Of The Night" all leading to virtual 24-hour domination of MTV around the globe.
In 2017 Whitesnake released the 30th Anniversary Deluxe Package Of their most successful album "WHITESNAKE" to colossal success.
Their current "THE PURPLE TOUR" CD & DVD recorded whilst on the tour in the UK in 2015 is the most recent release on (Warner's/Rhino) celebrating the Deep Purple songs from Mark 3 & 4 that COVERDALE was directly involved in creating as well as featuring WHITESNAKE'S most popular songs.
Bombast, bravado, talent and passion have helped establish Whitesnake as the perennial platinum favourite they have become and they're back with a vengeance in 2018.  The world-renowned group featuring David Coverdale (vocals), Reb Beach (guitar), Joel Hoekstra (guitar), Michael Devin (bass), Tommy Aldridge (drums) and Michele Luppi (Keys) have just finished recording their 13th Studio record.
David Coverdale…Whitesnake Lead Singer "We are truly excited & looking forward to playing  "CannaFest in Grand Forks BC" August 11, 2018 on what will be a celebration of the 40th anniversary of Whitesnake.
I am honored to have toured this incredible world we share for over 40 years, celebrating & enjoying unforgettable moments with millions of people…All of whom have shared this amazing journey with me…I truly love the shared experience & simply love my job & always will…Over 4 Decades Of FUN…Thank YOU!!.
David Coverdale – vocals
Reb Beach – guitars
Joel Hoekstra – guitars
Michael Devin – bass
Tommy Aldridge – drums
Michele Luppi – Keys