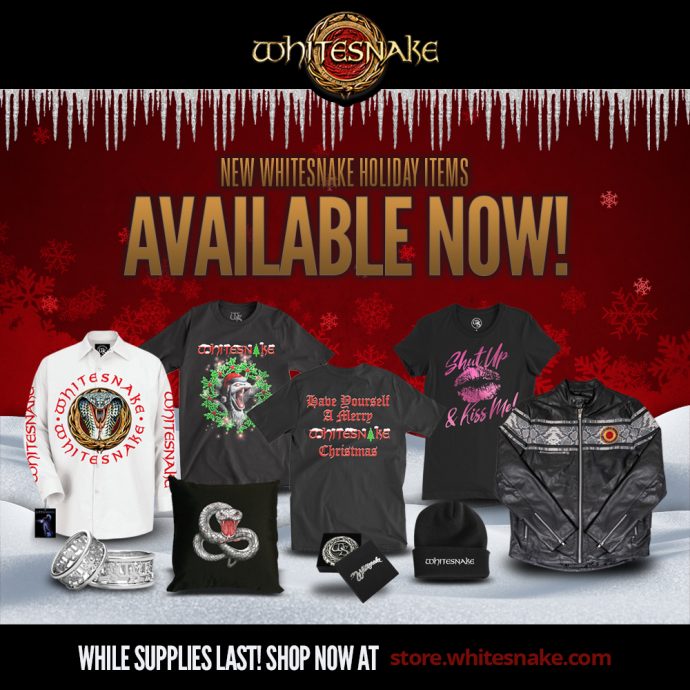 Limited time only. Order now while supplies last.

Also, Perfectly Sized For The Stocking!!!

Slip Of The Tongue 30th Anniversary Edition
Slide It In 35th Anniversary
Whitesnake Unzipped
Whitesnake "1987" 30th Anniversary Super Deluxe Edition
And Don't Forget Our Latest Album!!!

UK arena tour announced this week, general on sale NOW. Click here for more information and ticket links including exclusive limited VIP packages.​